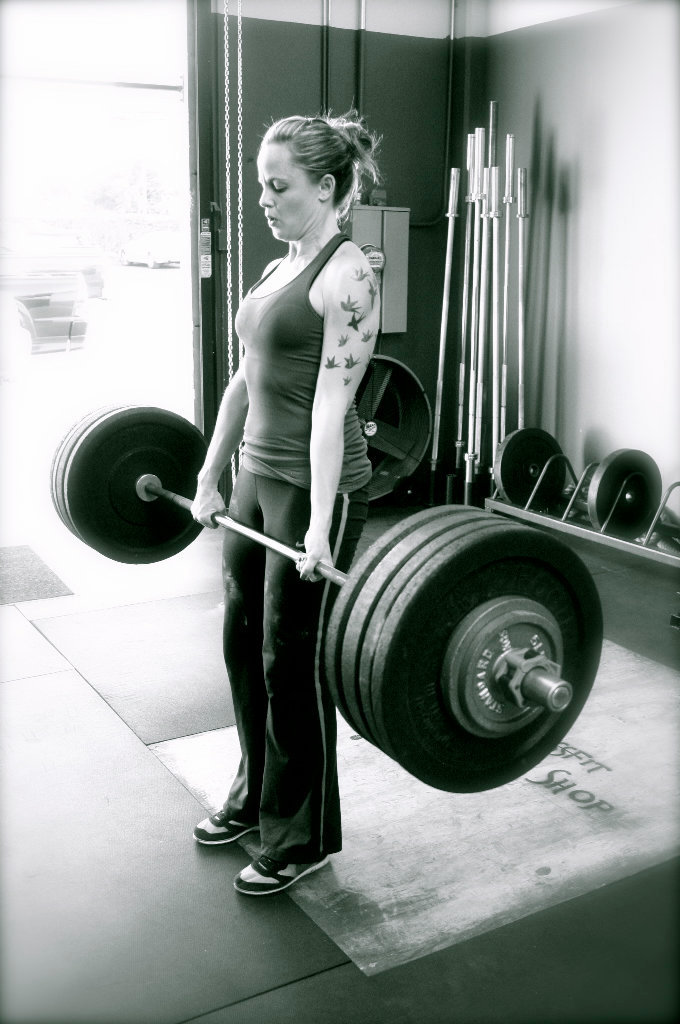 In my last video blog on Westside and CrossFit, I mentioned the 300/400/500 Bench Press/Squat/Deadlift numbers Stuart McRobert advocates as a guideline for male athletes. At the time, I wasn't sure what the numbers were for WOMEN. So, I did a little digging and came up with some answers. (Oh, BTW, by "Squat" I mean the Back Squat :-))
As Stuart says on page 88 of "Beyond Brawn:"
"The 300-400-500 figures are based on the prototypical, experienced and successful [drug-free male athlete] who weighs about 190 pounds and is around age 30, at about 5ft 9in height."
I think that 300/400/500 is about right for any natural (not using steroids) male athlete with reasonable work and life commitments outside the gym. I know mostly CrossFitters (as opposed to Powerlifters) and can't think of any off the top of my head who greatly exceed those numbers.
So, what does all this mean for women?
Stuart goes on to say that women should expect to achieve around 55-70% of these numbers depending on age and body weight. He also says that women tend to be weaker in the bench press relative to the Squat and Deadlift, in general. That might indicate that the Bench Press number below needs to be adjusted down even a bit further.
Here are the lower and upper limits for the three Powerlifts – for women – based on Stuart's suggestions:
Bench Press: 165-210 pounds
Squat: 220-280 pounds
Deadlift: 275-350 pounds
These numbers are just a guideline…
I'd be very curious to hear what all the women who read this blog and follow Strong is the New Skinny on Facebook have to say about the numbers above.
Are they accurate in your experience?
How far away from or above them are you?
Are you working toward them as goals?
Either way, hopefully these numbers give you something to think about and – possibly – a reasonable standard to keep in mind as you work toward your training goals.
ttys
Adam
Other Posts You'll Like: